Welcome to Ken Traub Consulting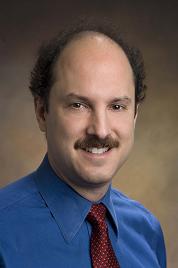 Ken Traub Consulting LLC is a Massachusetts Limited Liability Company founded in 2007 to provide services to software product companies and to enterprises that rely on advanced software technology to run their businesses. Its founder, Ken Traub, is an experienced CTO, entrepreneur, and software architect. Ken Traub Consulting offers services including architecture of large-scale software systems, on-call consulting on a variety of technical topics, and educational seminars on standards for Radio-Frequency Identification (RFID).
The mission of Ken Traub Consulting is to maximize clients' competitive advantage and success in software through solid architecture, design, and application of standards. A well-architected system allows the innovations that are your distinct competence to be wielded to their greatest effect, while preserving the greatest degree of flexibility to adapt to changing requirements and market conditions.
Over his 30 year career in software, Ken Traub has founded three successful high-tech companies and led their engineering teams as CTO or VP Engineering. Since 2002 Ken has been deeply involved in the creation and implementation of software standards for the Electronic Product Code (EPC) and RFID, as the principal author of key EPCglobal specifications including EPC Information Systems (EPCIS), Application Level Events (ALE), and the EPC Tag Data Standard. (Please see Ken's biography.)
Click here to see the services offered by Ken Traub Consulting.
Click here to find useful tools, including interactive encoders and decoders for EPC and RFID data.